Clear and glowing skin has been a paradigm of beauty since a very long time. One can only achieve a flawless skin by eating that right food and by taking intense care of your skin. To make your skin glow there is nothing better than a glass of fresh juice.
Fresh fruit juices are very good for beautiful skin. They hydrate your skin and give it necessary nutrients for it to stay healthy and glowing. People who don't like to eat fruits, fruit juices help them get all the fruit nutrients and also detoxify your body.
The best thing about fresh fruit juices is that they being in liquid form are readily absorbed into the blood stream and show results within a few days only.
There are many types of fruit juices available in the market, on the racks, but these are loaded with preservatives and sugar. So it is always better to drink fresh juices that you have extracted yourself. The pure these juices are from ay impurities or preservatives the better results they give.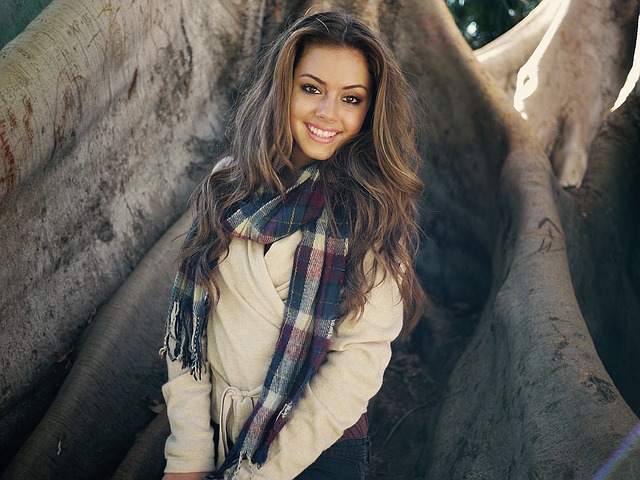 Following are few recipes for fresh fruit juices that give clear, flawless and glowing skin in a matter of days:
Mango, Cucumber and Spinach Juice
This juice is rich in both taste and nutrients. It is loaded with Vitamin A and the presence of mango makes it delicious. Mangoes are known to have a lot of antioxidants and help in reducing pigmentation and age spots.
Mangoes in this juice also acts as a natural bleaching agent and removes ski tan and gives even skin complexion and glowing skin. Cucumber present in the juice helps in improving complexion and helps clearing freckles. Spinach helps in detoxification and purifies blood so there are no breakouts.
Ingredients:
Half cup Mango
1 Cucumber
Handful of Spinach
Method:
Mash mangoes.
Peel cucumber.
Chop spinach into small pieces.
Take a food processor and put all the fruits in it.
Blend them all together
Pour them in glass and drink.
Cantaloupes, Carrots and Celery Juice
This juice is rich in beta carotenes, Vitamin C and antioxidants. Cantaloupes have a good hydrating power; they help in increasing the elasticity of the skin and make it soft and supple. Cantaloupes are also rich in folic acid. Folic Acid is known to improve the regeneration and has powerful anti-aging affects. Carrots have Vitamin A and C in them; they prevent formation of fine lines ad wrinkles. Celery present in the juice helps in detoxification and cleansing of the blood and body.
Ingredients:
3 to 4 Cantaloupe slices
3 Carrots
2 Celery sticks
Method:
Cut carrots and cantaloupes into medium sizes
Chop celery
Take a food processor and put all the things in it
Pour half cup and water and spin
Pour in a glass and drink
Lettuce, Mint and Cucumber Juice
This juice is very good for skin. It makes skin as soft as a baby's skin and flawless. This juice fulfills the daily requirement of Vitamin A. Vitamin A is very important for the regeneration of skin cells. The lettuce content of this juice increases blood circulation to the skin and thus the oxygenation is improved Mint is a skin cleanser and prevents acne and other breakouts.
Ingredients:
3 Cucumbers
1 small lettuce head
Handful of Mint Leaves
2 tablespoons of Lemon Juice
Method:
Peel and chop cucumbers and lettuce head
Add all the ingredients in the food processor
Put half cup of water
Add lemon juice
Mix them well
Pour it into a glass and drink.
Apple, Strawberry and Kale Juice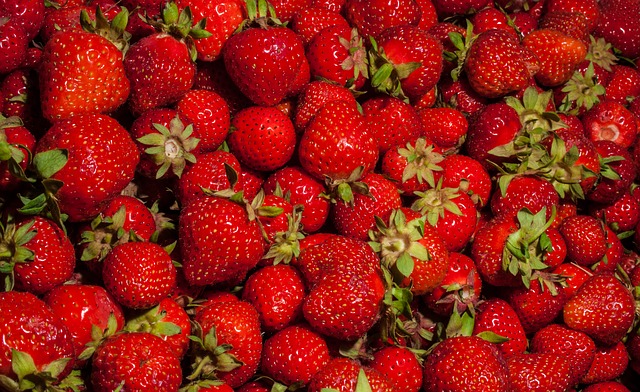 Strawberry in this juice is a rich source of folate and Vitamin C. it has anti inflammatory and antioxidant properties. These prevent cell damage and neutralize free radical; this helps in preventing early aging of the skin and also reduces dark spots.
Strawberries also save our skin from the action of UV rays. Kale is rich in Vitamin A and prevents dry and flaky skin. Apple prevents skin from getting dull and makes it soft, smooth and flawless.
Ingredients:
6 Kale leaves
1 Apple
2 cups Strawberries
Method:
Chop strawberries and kale
Remove seeds from the apple
Put all the ingredients in the food processor
Add half cup of water
Blend it well
Pour in a glass and drink.
Orange, Broccoli and Water Cress Juice
Orange is a citrus food. Citrus foods are rich in Vitamin C. Vitamin C is very good to maintain the elasticity of the skin and makes it supple and soft.
Vitamin C also helps in brightening the skin tone and making the texture smooth and wrinkle free. Broccoli is rich in antioxidants. Antioxidants prevent early aging by removing the free radicals. Water cress is rich in beta carotenes, they are told to help in face lifting.
Ingredients:
Handful of Water Cress
1 cup of Broccoli
3 Oranges
Method:
Peel oranges
Chop broccoli and water grass into small pieces
Put them in a food processor
Blend it well till it forms a paste
Pour it in a glass and drink.
Beetroot, Cucumber and Red Apple Juice
This drink is a delicious mixture of beetroot, hydrating cucumbers and nutritious apples. Beetroot is very good for skin. It has carotenoids, folate and Vitamin A.
It helps in increasing the blood flow to the skin so the oxygenation is improved. Beetroot also has lycopene which helps in increasing the elasticity of the skin and prevents it from sagging.
Ingredients:
1 Apple
2 Beetroot
1 Cucumber
Method:
Wash all the ingredients
Peel beetroots, cucumber and apple
Chop them into smaller pieces
Put them into a food processor
Blend it until it forms a smooth paste
Pour into a glass and drink
Pomegranate Juice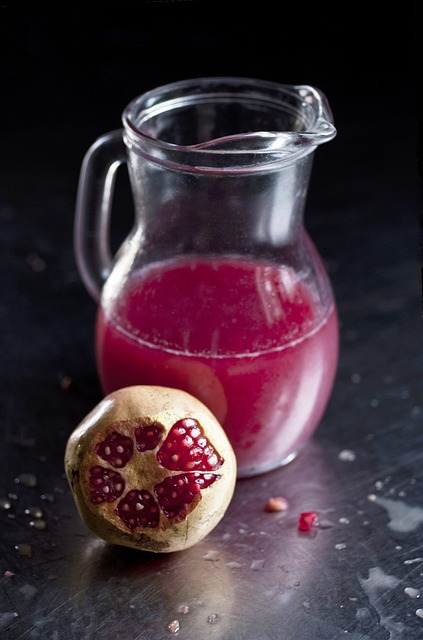 This drink works even when the skin is beyond repair. Pomegranate is known to heal the skin from within. It helps clearing out all the acne and other sort of breakouts and makes skin smooth and soft. One glass of pomegranate juice is very beneficial for a healthy glowing skin.
Ingredients:
Method:
Peel the pomegranate
Put it in a juice extractor
Pour the extract into a glass and drink